our product
Job Hazard Analysis
UTILIZING THE JHA WILL PROVIDE A FRAMEWORK TO ANALYZE THE WORK ACTIVITIES BY BREAKING IT DOWN STEP-BY-STEP.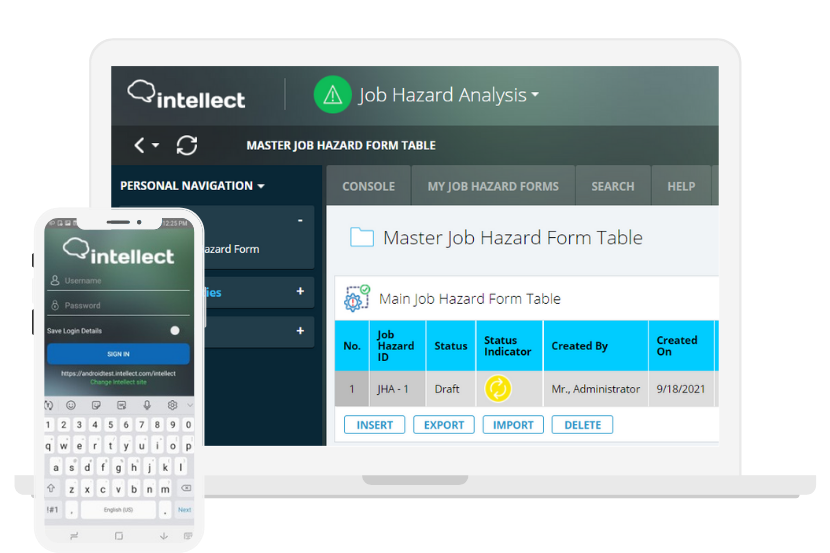 CAPTURE AND MONITOR EXISTING AND POTENTIAL HAZARDS AT THE WORKPLACE.
Intellect's Job Hazard Analysis application enables organizations to establish a formal tool to assess its work activities or processes to identify, control, and eliminate potential hazards. Intellect has created a default assessment form adopted from the manufacturing industry standards. The JHA workflow helps to automate and streamline the process which includes necessary controls to ensure general requirements are met by your organization.