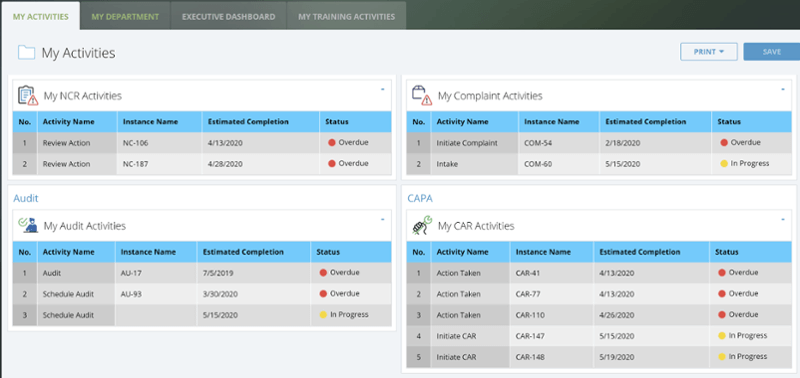 Intellect's Dashboard is a One-stop-source that provides full traceability and trackability on records to report real-time status.
Dashboard application is designed to provide various views depending on the user's access level, location and department. Separate at-a-glance views are designed for senior-level team members to review KPIs on relevant objectives or business processes.
Audit Software will reduce risk by enforcing consistent and harmonized processes and procedures while securely managing all information in a centralized, scalable, and reliable system. Intellect's Audit Management system enables organizations to prepare for and enforce audit-related tasks and activities, enabling them to comply with regulations and compliance requirements.