our product
VALIDATION & VERIFICATION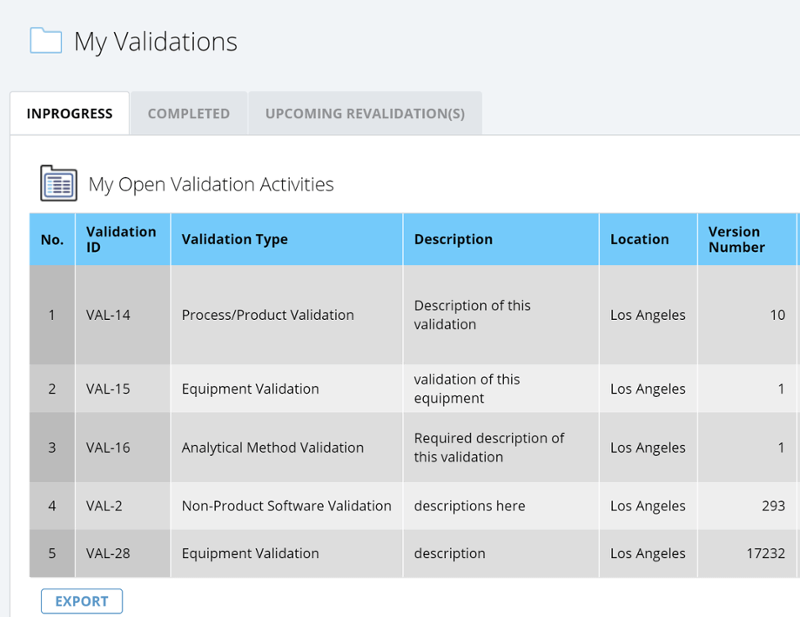 Intellect's Validation and Verification application enable organizations to establish and maintain process for different types of validation; Analytical/Test Method Validation, Process/Product Validation, Equipment/Asset Validation, and Nonproduct Software Validation. The workflow helps to automate and streamline the process of identifying, defining, and creating plans, test scripts, and execution activities.
IMPROVE YOUR BUSINESS PERFORMANCE
The out-of-the-box Validation and Verification application have a console to report meaningful insights, which can be used to better understand and improve business performance. The console landing page is dynamic and reports a real-time count of validation activities created, in progress, and closed by the user. The Company metrics include various charts to report total validations by type, location, and year.