our product
Waste Management
FORMAL MANAGEMENT SYSTEM USED TO IDENTIFY WASTE STREAMS, TRACK THE COLLECTION AND DISPOSAL OF WASTE MATERIALS, AND MAINTAIN IN COMPLIANCE WITH HAZARDOUS WASTE REGULATIONS.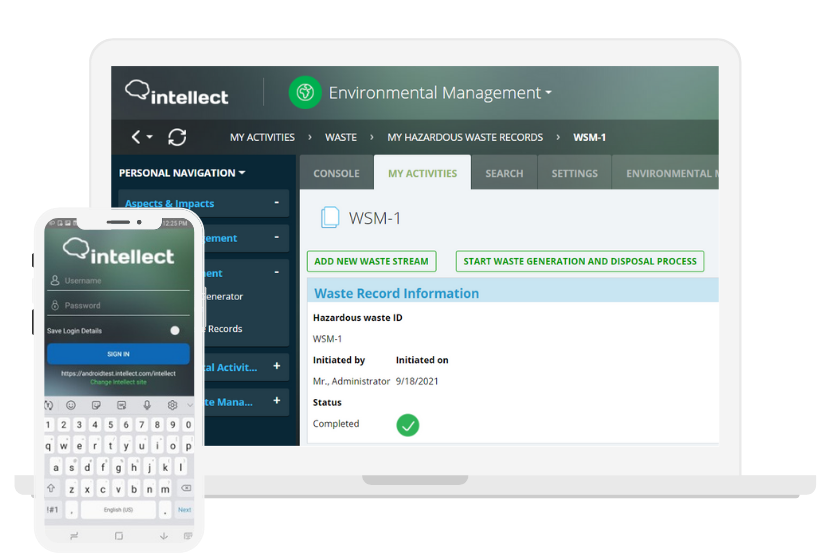 MINIMIZE WASTE DISPOSAL RESULTING FROM THE OPERATION.
Intellect's Waste Management application enables organizations to establish a management system to determine their waste generator status and waste streams, track the generation and disposal of waste, and maintain compliance. The established workflow helps to automate and streamline processes to improve efficiency and reduce overall cost.