FAILURE MODE & EFFECTS ANALYSIS (FMEA)
QUICKLY IDENTIFY FAILURE MODES AND THEIR CAUSES & EFFECTS
Failure mode and effects analysis (FMEA) is the process of reviewing as many components, assemblies, and subsystems as possible to identify potential failure modes in a system and their causes and effects.
For each component, the failure modes and their resulting effects on the rest of the system are recorded in a specific FMEA worksheet. There are numerous variations of such worksheets.
An FMEA can be a qualitative analysis but may be put on a quantitative basis when mathematical failure models are combined with a statistical failure mode ratio database.
It was one of the first highly structured, systematic techniques for failure analysis. An FMEA is often the first step of a system reliability study.
There are two broad categories of FMEA, Design FMEA (DFMEA) and Process FMEA (PFMEA).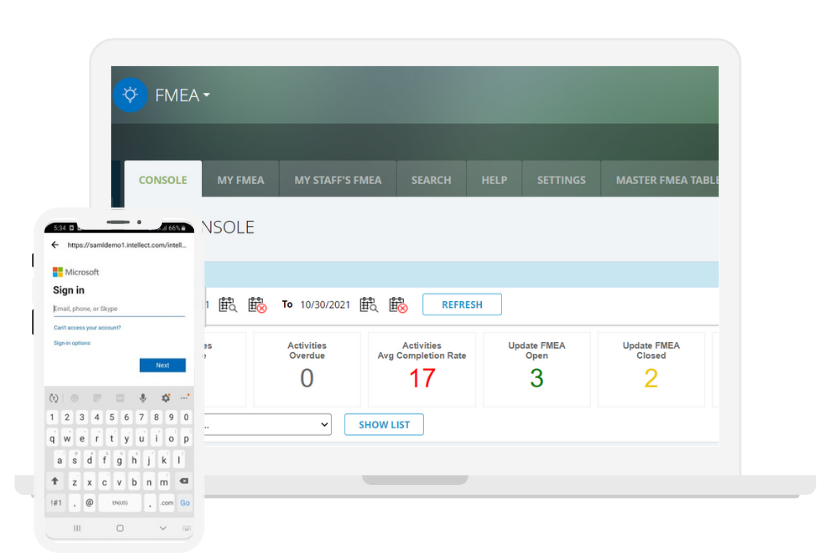 DESIGN FMEA
Design FMEA relates to the way that a system, product, or service was conceptualized. As the name suggests, DFMEA focuses on the design aspect of a developmental process. It is primarily beneficial in testing out new product ideas before introducing them to real-life scenarios.