our product
Inspection Management
FORMAL INSPECTION PROCESS TO CAPTURE UNSAFE BEHAVIORS AND CONDITIONS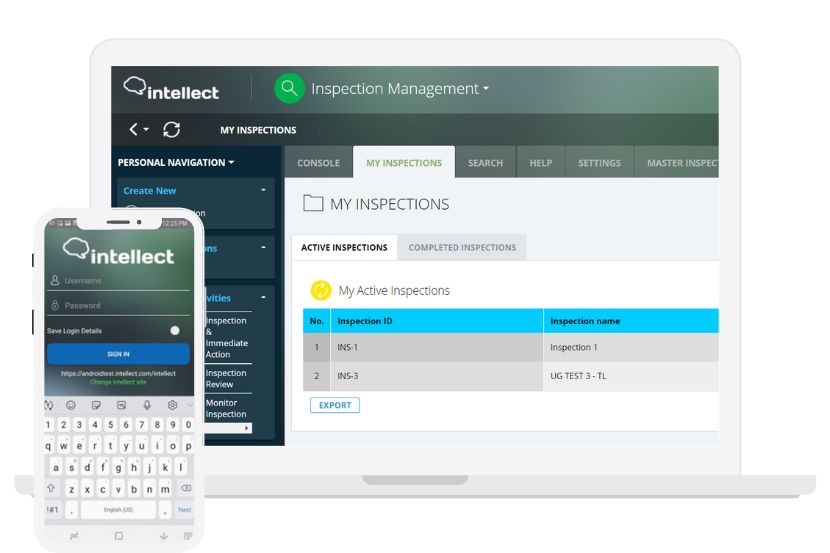 REDUCE SAFETY AND ENVIRONMENTAL INCIDENTS
AND AVOID REGULATORY VIOLATIONS.
Intellect's Incident Management application
enables organizations to establish a formal process to track and collect critical information, notify the appropriate people, enable immediate action, guide investigation, determine root cause, and assign effective corrective action to prevent future reoccurrence. The workflow helps to
automate and streamline the process which includes necessary controls to ensure general requirements are met by your organization.